Topographic
N D Oliver & Co have over 40 years' experience in producing topographical surveys. We've come a long way from the old days of theodolites and EDMs to the latest Total Station and Global Navigation Satellite Systems technology. Our deliverables have changed a great deal too from the days of drafting film, paper plots to CAD drawings and 3D terrain models.
At Oliver's we use the latest total station surveying technology to measure the topography of land, roads, rivers, railways, building sites etc. We can produce surveys on local, site or Ordnance Survey National Grid coordinate systems using the latest global navigation satellite systems technology (GPS / GNSS). We use a wide array of survey data processing systems including Bentley MX, MOSS and LSS to produce 2D CAD plans, 3D terrain models and contoured plans as the final deliverables.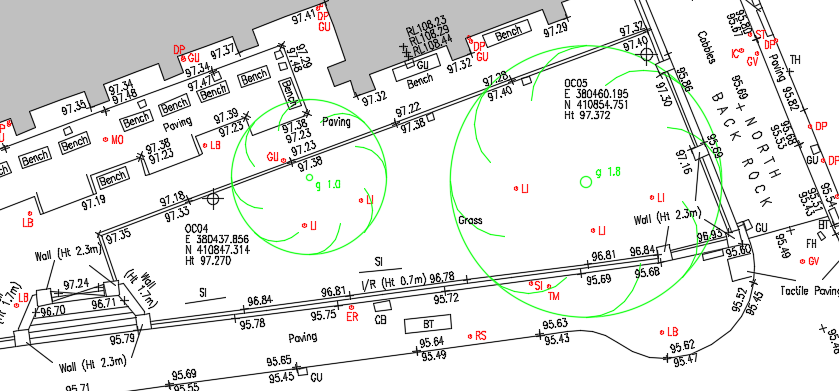 We also provide additional services for topographical surveys:
Underground Services - We use C.A.T and genny technology combined with Ground Penetrating Radar (GPR) to detect underground, cables, pipes and structures. We can also add underground CCTV to give a greater and more in depth look at underground drainage.
OS MasterMap Background Data – We can add OS MasterMap data to our topographical surveys providing a background reference.
Volume Calculations – We can also provide volume calculations including cut and fill analysis. These services are often used in building sites and construction projects. We use advanced software including LSS, Leica Cyclone, 3DReshaper and Bentley MX that can deal with a large variety of volume queries.